The Singing Hims would like to thank the following 2019-2020 sponsors for expanding our outreach with their financial support.
If you would like to support The Singing Hims, please email edegroot@naturalstorage.com. 
Special thanks to:
In Memoriam
Platinum
David
Elke
David Den Braber
Gold
Rich & Jane Steenstra
Mary Jane Kars
SPONSORS
Platinum
A Friend
DeGroot, Edward & Mary
DeVries, Mike & Deb
Dyk Jerry & Jane
VandenToorn, Jessica
VanderLeest, Jan & June
VanderVeen, John & Jan
Gold
Bouwman, John & Betty
Bouwman, Mark & Nancy
Brummel, Robert & Joyce
DeVries, Ron & Grace
DeWindt, Dave & Miki
Gabrilese, Morrie & Marilyn
Hallstead, Boyd, Joyce &  Terry
Mulder, Clarice Mae
Roedema, Bill & Mary
Slagter, James & Cindy
Steenstra, Jane – Family
Thomasma, Ken & Sherry
Van Os, Jim & Sally
VanDyken, Jay & Shirley
Ver Merris, Don & Sue
Wierenga, Joel & Jan
Silver
Bylsma, Gordon & Ruth
DeWindt, Bruce & Trudy
Kuiper, Jake & Shirley
Mingerink, Jay & Bonnie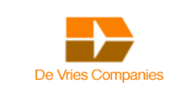 Mulder, Brian & Linda
Rounds, Gary & Ruth
VanEck, Don & Sheryl
Worst, Chuck & Lori
Zuidema, Paul
Bronze
A Friend
Hooker, Lynette
Mingerink, Robert & Donna
Reitsma, Barbra
VanderSilk, Ken & Joanne
Zuidema, Jim & Carol
CORPORATE SPONSORS
Platinum
Ed DeVries Properties, Inc
Haverdink Roofing, LLC
Holland Special Delivery
Gold
American Chiropractic Center, PC
Bouma Bros Sales and Service    
Your Garage Door Specialists
Buiter Tool & Die, Inc.
DeVries Meats
Integrity Financial Service, LLC
Dave Stanley 616-719-1979
Dave Stanley, SAFEMONEYRADIO
Jenison Motor Sales
Koetje Builders, Inc.
M&T Auto Service Centers, Inc.
2835 Sanford SW 616-531-1680
Michigan Natural Storage Co   
Freezer, Cooler & Dry Storage
Mieras Family Shoes
Matthysse, Kuiper, DeGraaf
Oosterheert Bros Siding            
Siding, Windows & Roofing
Scott Jongsma – Choice One Ban  
For All Your Mortgage Needs 616-822-8861

Skip Knapp               
Edward Jones
Steenstra's Royal Dutch Bakery   
Stephen B. Lynde, CPA PC         
Universal Church Directories    
Pictorial Directories for Churches ucdir.com
Silver
Heritage Life Story Funeral Homes
Ivanrest Hardware      
Jacks Service Center                     
850 Leonard, NW  616-459-0975
Post Family Farm, LLC            
Weddings, Fall Activities, Donuts
Russ' Restaurants
State Farm Insurance                  
Van's Pastry Shoppe                  
  David & Michelle VanderMeer
Bronze
2nd Graders of West Side Christian School
Bibles for Missions Thrift Center
Carlisle Auto Body
Hometown Pharmacy
Kutsche's Hardware, Inc.
Rodenhouse Body Shop, Inc.
Walker Barber Stylist
Seymour CRC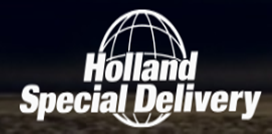 The Singing Hims, a men's chorus, sings at the following venues:
Private Services
Sing for your jail, mission, nursing home or other service.
Faith Non-Profit/Concert Series
Sing for your faith-based benefit concert or concert series.
Church Worship Services
Sing as part of your church worship service.